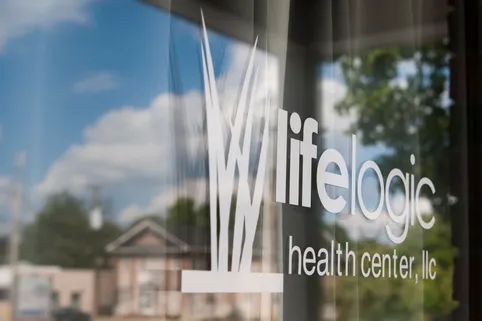 Our patients are some of the best people we have ever met. They are definitely not quitters, and their strength continues to inspire us to keep doing everything we can to help others find true health and wellness. Here is what some of them have to say about the care they have received at LifeLogic...
"I am thanking the Lord right now for Dr. Sarah Davis at LifeLogic Health Center! I just got done at my chiropractor appointment and I feel like a brand new person!!!! Wow! I am almost 38 weeks pregnant and I have been in so much pain this week! Once I saw Sarah she relieved everything I was feeling! I feel like my body can actually relax now! If you are pregnant here in South Carolina and want an awesome chiropractor who knows what she is doing, Sarah is the one to go to!!!!
Thank you Dr. Sarah!!"
~B.B.

"Thanks to LifeLogic, and Drs. Brian and Sarah Davis, I no longer have joint pain, sleepless nights, fuzzy thoughts, lightheadedness due to low blood sugar, or that 10 extra unwanted pounds. Following the LifeLogic Program and supplement plan, I feel 100% better! They showed me how much better my body can work and that being healthy is not about a diet, it's a lifestyle change. I now know how to shop in the grocery store and which foods my body reacts to (as well as why I should stay away from those foods.) They helped me to learn how to make my body work better everyday."
~ Georgann, 59
"We love Dr. Sarah! My two-month-old had completely stopped sleeping and would not stop screaming all the time. The first time Dr. Sarah saw him, she could tell he had a lip tie and a tongue tie just by watching him eat. She adjusted him and he immediately had relief. Then she suggested that we see a pediatric dentist who could take care of the problem for us. Because we followed her advice, I now have a very happy baby who sleeps all the time! I can't thank Dr. Sarah enough for her advice and kindness and expert advice. And she is wonderful with kids! My newborn loves getting adjusted by her, and my two-year-old loves going to her office because of all the toys he can play with! I highly recommend Dr Sarah and LifeLogic Health Center!"
~ K.C.
"It's hard to imagine that two doctors can be so enthusiastic, so pleasant, so knowledgeable and so good at what they do. The other reviewers are right on. These two are exceptional healers and wonderful people. My story – 8 years of bad (bad!) sleep – traditional doctors and drugs no help – Dr. Brian unraveled multiple causes using only natural treatments – I now have better sleep, less weight, lower cholesterol, lower triglycerides, lower blood pressure, better mood, better stamina, surprisingly good brain function, and no more blood sugar problems. My husband's doing great under their care too. Give 'em a try – you'll be glad you did!"
~ M.M.

If I had only one sentence to describe how I feel about Dr. Brian and Dr. Sarah Davis, I would say that they are truly God sent. They have helped me in ways that I have never thought possible.They helped me make changes based on their findings, including cutting foods out of my diet and an intense herbal supplementation schedule. I felt so good that I began working out regularly, and by February 2012 I had lost a total of 35 pounds. A month later, I had the most life-changing experience. After only 3 ½ months of working with Dr. Brian and Dr. Sarah, I found out I was pregnant. I am now 4 ½ months pregnant with a little boy, am due in November, and am having an amazing pregnancy!
Words cannot describe how I feel about Dr. Brian and Dr. Sarah. They have become really great friends as well as my doctors. I don't even think they know how much my husband and I appreciate and love them for helping us achieve something that we wanted so badly, but have been told over and over again for almost 10 years would never happen. Dr. Brian and Dr. Sarah are not only incredibly knowledgeable, caring, and passionate, but they have a real desire to help people. I have seen many doctors in my life, but Dr. Brian and Dr. Sarah are so much more. They become friends, confidants, and a shoulder to lean on. No other doctor will do what they do for their patients. I would go through everything I have been through again, just to have the opportunity to work with Dr. Brian and Dr. Sarah again.
~ Nancy
"The most caring, compassionate, intelligent and passionate Drs. I have ever seen or had. They love making people healthly. They do not just give you a pill to cover up your symptoms. They actually listen and help heal your body so that it can work properly on its own. They first Drs. I have had that didn't make me feel broken and unrepairable. They have been a God send to me and my family. I will not go anywhere else!"
"I was 34 weeks when we found out our baby was breech. I was told that if she didn't flip by 38 weeks, we'd have to schedule a c-section! My midwife recommended Dr. Sarah and, after 5 adjustments, not only were my round ligament muscles pain-free and my lower back pain was gone, but my baby was flipped head-down how she was supposed to be! Dr. Sarah is very personable and easy-going, and the atmosphere in the office is relaxed and quiet! Loved it!"
~ A.C.


"When I first started with Dr. Sarah & Dr. Brian, I wasn't sleeping so I was always tired. I was out of control with my eating... I felt like I was starving, but I was always full. I had constant heartburn, my eyes and skin were getting bad, and my moods were out of control. When I went to my family doctor, he told me I was anxious and in menopause, and "that's what happens to women my age." He told me to take sleeping pills and some antacids along with hormone therapy, but I didn't want to do that! When I started with the Drs. Davis', I was hoping to get some sleep, but I got so much more- everything changed! The work I did was well worth it. Now I sleep, my moods are so much better, and I know what causes them to change. I no longer have heartburn, my eyes and skin are so much better, and best of all, I have control over my food! I make conscious choices and now have control over my health. I'm still in menopause, but am taking no medication! The bonus was, I went from a size 14 to size 8. This was the best money I ever spent and the education I received about myself is priceless! After all of these years, I finally took control of my own health and found the answers I was looking for."
~ Cecilia, 56
"I was pregnant and had sciatica which is not fun. I was in so much pain then my midwife and birthing teacher told me how amazing Sarah is. I made an appointment and it was the best thing I had ever done! That day I left feeling like a bobble head! Today my baby had his first adjustment with Sarah and he was asleep the whole time. Sarah, Brain, and their dog Murphy are amazing and I love seeing them!"
~E.Y.
"Dr. Sarah and Dr. Brian are absolutely wonderful. Dr. Brian has given me answers about my health that I could have spent years searching for, with little relief. He is incredibly knowledgeable and passionate about helping others feel their best. Dr. Sarah has helped me brainstorm how to keep my kids healthy and how to help them heal from having overexposure to antibiotics. Her knowledge about pregnancy is invaluable. Together they make a great team and my family's health has really benefited by having them as our chiropractors."
~ N.G.
"Before coming to Life Logic I had a long history of asthma, anxiety, hair loss, dizziness, sleepless nights, the list goes on and on. I was so weak I couldn't hold a job or do normal household chores. Now, only 2 MONTHS INTO TREATMENT, I feel like I am a Super Hero! My asthma and hair loss have both disappeared, I am OFF PROZAC and have not felt this much energy since I was a child. I can in all honesty say Dr Brian Davis GAVE ME MY LIFE BACK! I thank you for your dedication to gaining knowledge to improve others wellness and my family thanks you for giving them their wife and mom back!"
~Tracy Greer, SC


"If you are pregnant and having back pain, you have got to see Dr. Sarah! I cannot thank her enough for treating my back pain during the last weeks of my pregnancy, as well as continuing to adjust me afterwards as my body adapts to life with a baby..."
~ K.Y.
For more great testimonials, please visit our FACEBOOK PAGE and our GOOGLE PAGE!