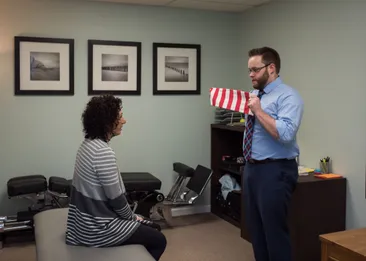 What is Chiropractic Neurology?
Chiropractic Neurology is the new model of healthcare. It combines chiropractic care, functional neurology, and nutrition in an effort to rehabilitate a wide range of neurological, immunological, and musculoskeletal conditions. This rehabilitation is possible because of neuroplasticity: the ability of the central nervous system to change. Since the central nervous system controls our immune, endocrine, and musculoskeletal systems, it can optimize our health, healing, and interaction with the world when it is healthy. We integrate both central (brain and spinal cord) and peripheral (spine and extremities) issues together in order to improve a patient's health. This multi-modal approach allows us to improve the communication in an individual's nervous system to achieve the highest level of function possible.
Dr. Brian is proud to be one of only 6 Chiropractic Neurologists in the state of South Carolina!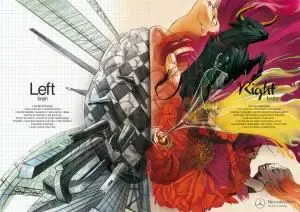 How different parts of your brain visualize the world.

From the American Chiropractic Neurology Board:
"A chiropractic neurologist is a Doctor of Chiropractic or the equivalent that has taken 300 post-doctoral hours of coursework in functional neurology and passed the rigorous written and performance exams required for certification by the ACNB. We call these doctors Diplomates of the American Chiropractic Neurology Board (DACNB). They use the patient's body and environment to assess, diagnose and localize areas of dysfunction. The human body systems are constantly affecting the neurological system and being effected by the neurological system. Our doctors use this functional and holistic approach to target interventions specific to the location of the dysfunction.
The chiropractic neurologist uses the muscular skeletal system and the sensory systems as they interact with the neurological system to improve quality of life. They use a variety of treatment modalities including the technique of adjustment as well as other sensory-based modalities to bring about improvements in health.
Chiropractic neurologists do not prescribe medications although they may recommend non-prescription supplements. As with other doctors, the chiropractic neurologist will make referrals for testing or invasive treatment when indicated. Our Diplomates (those doctors who are certified by our Board) collaborate with a wide range of healthcare professionals and researchers."
---
"I was dealing with several physical conditions for many years and not getting any better. I was starting to accept I would never feel good again. Then a friend suggested I visit Dr. Brian Davis at LifeLogic Health Center. Through Dr. Brian's medical training and knowledge it was amazing to see how all the pieces of the puzzle came together. After just a few weeks I started feeling better than I had in years and I know I'll improve with each day. Drs. Brian and Sarah are a remarkable team and truly care about their patients. I have never experienced this level of support and encouragement from a health care provider. Thank you for all you do!!"
~E.S.
"I have been so blessed to find LifeLogic and be under the care of Dr. Brian. My health was failing yet I was not getting answers or help through traditional doctors. Dr. Brian patiently listened and understood my health concerns. Where I am today compared to just a month ago has been truly a spectacular recovery. Dr. Brian crafted a plan to restore my health. When I was concerned about regaining my health before the start of another year of teaching, he worked every detail to help me accomplish that goal. My whole family, church and students are benefiting indirectly from the care I am receiving. Dr. Brian has been an answer to many prayers. I would highly recommend his practice. Don't wait to contact LifeLogic!"
~M.M.
See more testimonials here!